Morning, guys. I've another older page colored, this time page four from Issue 13. Also know as, 'Puck being a dick.' He's good at that.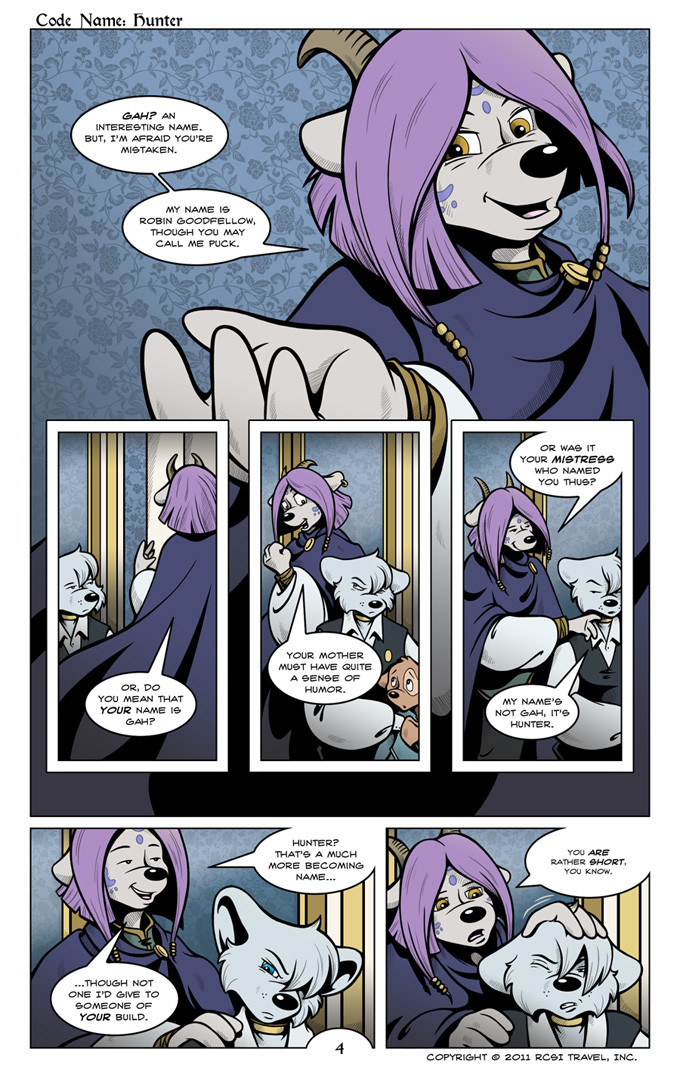 Puck would like me to point out the fact that Max is 5'4" and weighs around 138 lbs/10 stones. Max, meanwhile, wants me to remind Puck that he's more than capable of taking down people much taller than him. I'm really feeling the love here, how about you?
Three more pages in this issue.
"Don't hit at all if it is honorably possible to avoid hitting, but never hit soft."
-- Theodore Roosevelt