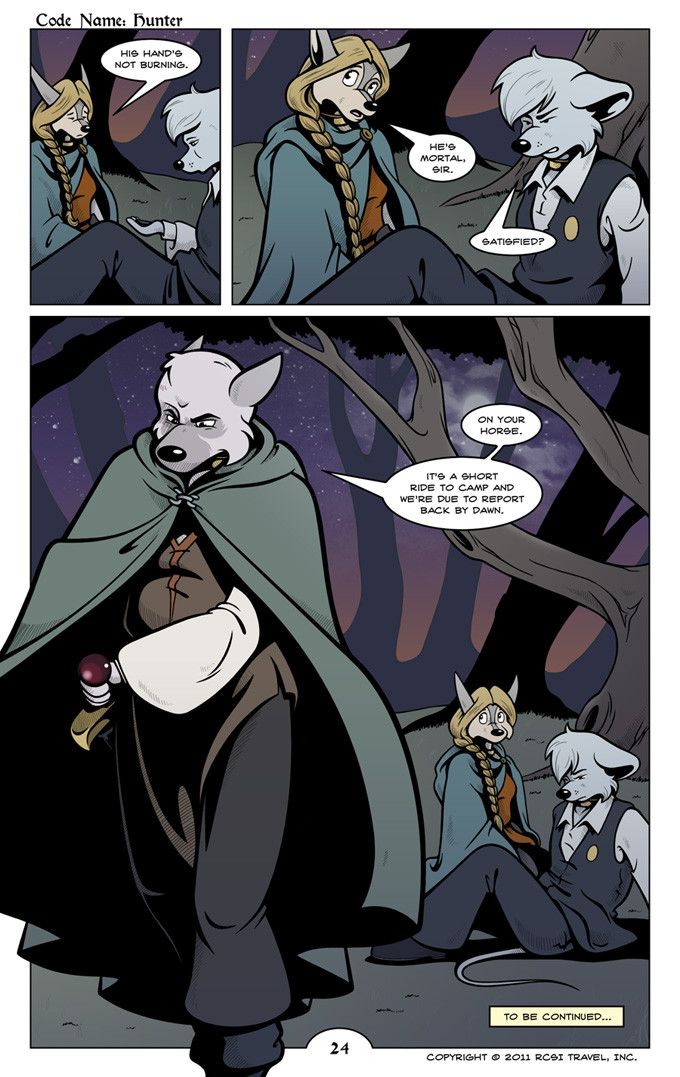 Morning guys! Today is for more Iron Artist work. So much sketching.
I'm still getting a few requests for slots. As a result, I just wanted to remind everyone quick that the Iron Artist slots are full up. I'm sorry. I won't be opening commissions again until after I've finished the current queue and have added a few more CN:H pages to the buffer. With Matt and myself heading out to MFF and then to visit my folks next month, I need a few extra pages to make sure we don't miss an update.
Speaking of updates, I wanted to point out that Issue 14 of
'Code Name: Hunter'
is now complete on the site. So, if you prefer to read comics in chunks or just want a quick refresher, now's a good time.
Issue 14 : Courier
The Treaty Night has come to a close, but all's not well. An agent is missing. Hoping to make amends for his actions, Max volunteers for a quick job. The mission: enter the fey realm and deliver a message to an agent long thought dead.
Issue 14 is twenty-four pages in length and begins
here
. Meanwhile, Issue 15 beings today. This is where the old Supporters area and the print issues left off.
I apologize for the long gap between issues. I know the down time hasn't been fun for many, but I hope the upcoming story will make up for it. Thanks for sticking with me through the last year or so. I really appreciate it!
Enjoy! I'm off to make a mess!
"My work is certainly not the stuff bestsellers are made of, but rather what I myself would like to read."
-- Nicolas Mahler