Morning guys! Things came up yesterday which prevented me from getting a lot of drawing done. But, I was able to doodle some ideas in the sketchbook later in the evening.
These first three are for a rework of the Issue 15 cover idea. I'm going with blackthorn/sloe instead of apples. Since the berries are a dark purplish-black, I'll be ditching the night scene idea and going with more of a morning look. After 'Escape' I want a bit of a break before trying another night scene in markers.
Here's a quick practice sketch of the berries, leaves, and thorns.
The first attempt at the cover layout. It's a little too squat and the berry branches in the foreground are larger than I'd like.
A better layout done really late last night. I think we'll go with this one.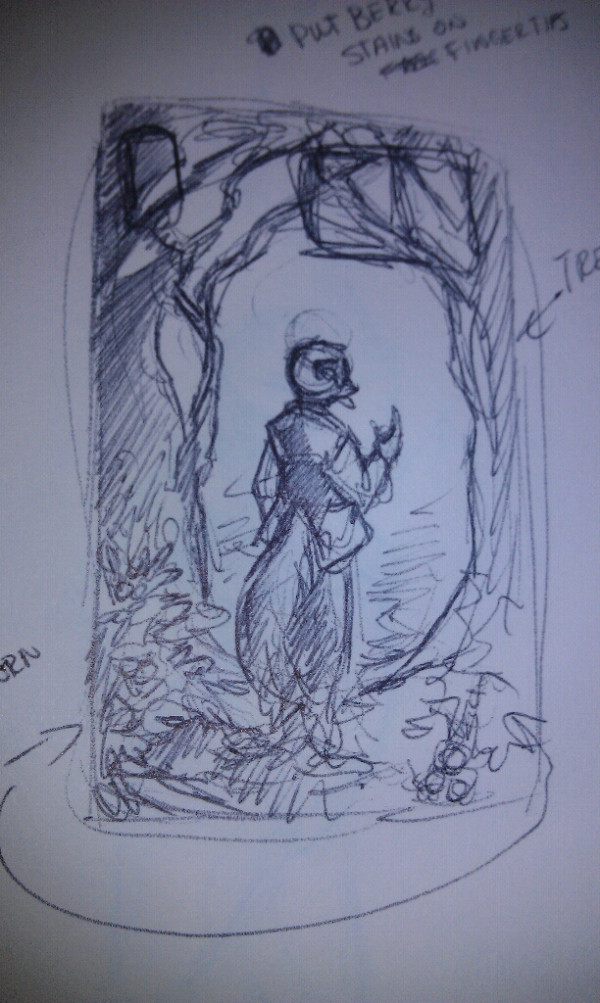 Today I need to do the last sketch card for July. I tend to draw most of the bodies while working out ideas for these cards - makes it easier for me to get a better idea of flow for the head, shoulders, and hands. The card itself will only focus on the area from the first lantern to her shoulders.
I'm going to try to ink this one using a brush pen. I'm not willing to break out the new brushes for it - I haven't found which inks work with Copics yet - but the brush pen should help me practice a bit.
Okay, I'm off to get my day started. Later!
"When I learn something new - and it happens every day - I feel a little more at home in this universe, a little more comfortable in the nest."
-- Bill Moyers