Hey, guys! Darc here. We've been seeing a number of new readers popping in over the last week. That's wonderful! Welcome! If you have any questions, please
drop Matt and myself a line
and we'll answer them as best we can. Or, you can ask us on
our Formspring
and have your question and answer posted on the site (and possibly in upcoming print issues).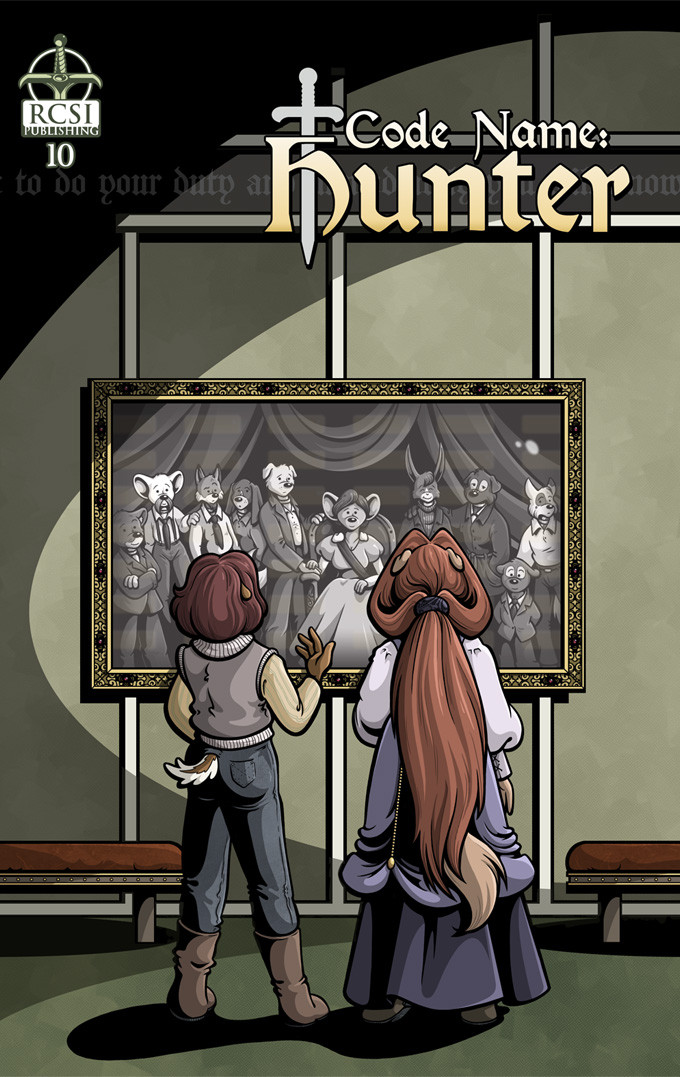 For those curious about our update schedule, CN:H updates once a week on the Main side, on Mondays. We also post a page from the old Version I of the series, done back in 2003-2004, on Sundays. While my plan is to get the Main side updating twice a week by late summer, I still have some more buffer building to do first.
We're currently just starting Issue 10: "Internal Affairs" on the Main side of the site. The synopsis -
Four weeks have passed since their mission in Astoria, and Max and Ruby are finishing up their disciplinary rotation duties. Meanwhile, Queen Moraine is discovering that the Commander's been hiding a secret from her for years.
If you've read through all the archives so far, don't despair. We also have a
Supporters area
which updates at a faster rate (Mondays and Fridays) and is over fifty pages ahead. In fact, they're currently in Issue 12: "Rules to Live By". The synopsis -
There are rules one should follow when it comes to the agency collars. There are also rules to follow when dealing with the fey. When a certain fey from Max's past comes looking for him, will these rules be enough?
In other news, Matt and I are starting to finalize ideas for the tenth anniversary of CN:H this August. We've some fun plans we think you all will like. It's just a matter of getting all our ducks in a row before announcing anything specific. Though that doesn't mean we can't drop some hints now and then, eh?
As for our Formspring, we still have a few questions waiting in the wings - Matt and I only answer one a week, after all. So, if you've asked a question and haven't received an answer yet, please don't worry. We'll get to everyone eventually. Thanks for the questions!
As for myself, I'm currently stumbling around the house like the Bride of Frankenstein. Somehow I managed to sprain both of my knees and they hurt like hell. The worse part... I don't know what I did! So there's lots of ice for me in the near future. Hopefully they'll be healed by the end of next month. I'd like to be able to walk around
Boston Comic Con
and see everything.
Speaking of cons, we just received word that our application to
Intervention
has been accepted. So, we'll see you there as well!
But for now, I have some work to do and ice to sit under. Later, guys, and thanks for reading!
"The only thing that should surprise us is that there are still some things that can surprise us."
-- Francois de la Rochefoucauld