Hey guys. Page three of CN:H Issue 15 is re-drawn and colored. I would have had this finished yesterday evening if it wasn't for the cintiq overheating. Things seemed a little iffy for a bit there, but the cintiq held up and kept working. Thank goodness.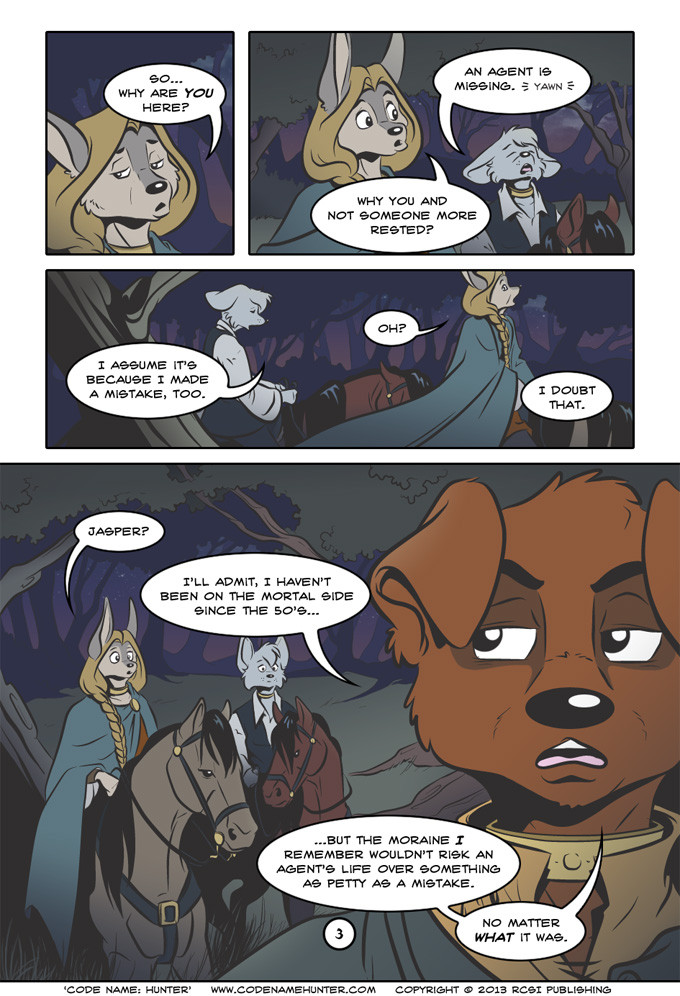 A I mentioned in the
previous post
, I'm thinking about holding a donation drive to help fund a new cintiq to replace my dying one. The goals include an increase in updates to two times a week, three times a week, and even a side story (I may need to upgrade Photoshop as well, I'm not sure). If this sounds like something doable, I'll start the drive in June.
For now, I'm off to get started on the re-draw of page two. Later guys!
"Tell everyone what you want to do and someone will want to help you do it."
-- W. Clement Stone